October 11, 2019
During the night of October 9, 110 students and three staff members from École secondaire catholique Champlain (Chelmsford) took part in the Homeless for a Night a
ctivity.
With only cardboard boxes and tarps as shelter, the students sought to experience the reality of being homeless as they spearheaded a collection of non-perishable food items and monetary donations. Through their efforts and the support of Rayside-Balfour citizens, they collected some 15 boxes of food items as well as $3,500 in donations that will be used to will to purchase winter clothing for the less fortunate in our community as well as items for the Sudbury Infant Food Bank and the Chelmsford Food Bank.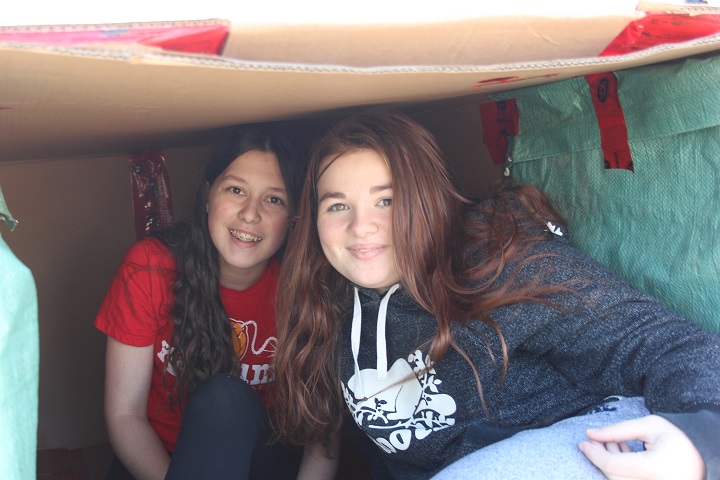 This activity started at 4 p.m. in the Place Bonaventure Mall parking lot. Once their evening shelters were completed, students prepared signs to wave on the sidewalk to raise awareness on the issue of poverty. After a meal, students spoke with community members, sans songs and took part in leadership activities. At 11 p.m., students settled in their boxes for the night.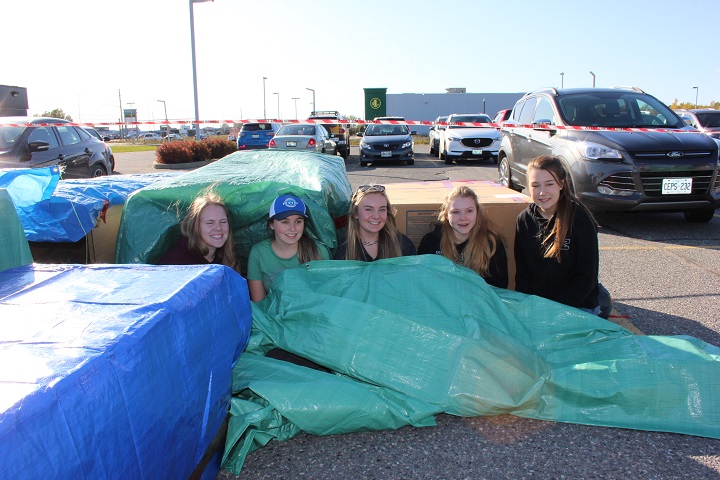 "Our awareness activity was very successful. Champlain students were able to change the world by becoming homeless for a night," stated Ms. Carol Bradley-Whissell, teacher at ÉSC Champlain. "I am very proud of my students' Catholic leadership through this valuable experience that will enable them to become better citizens."
The Conseil scolaire catholique Nouvelon offers a French-language Catholic Educational Program that is widely recognized for its excellence. The CSC Nouvelon provides a quality learning environment and academic program that runs from early childhood to adult education, with some 7,000 students enrolled in 27 elementary and 10 secondary schools.
Source:
Paul de la Riva
Director of Communications and External Relations
Conseil scolaire catholique Nouvelon
705-673-5626, ext. 294
705-677-8195 (cell)